When I'm speaking with potential clients, the inevitable question is "How much does a website cost?".
My answer is almost always: "it depends".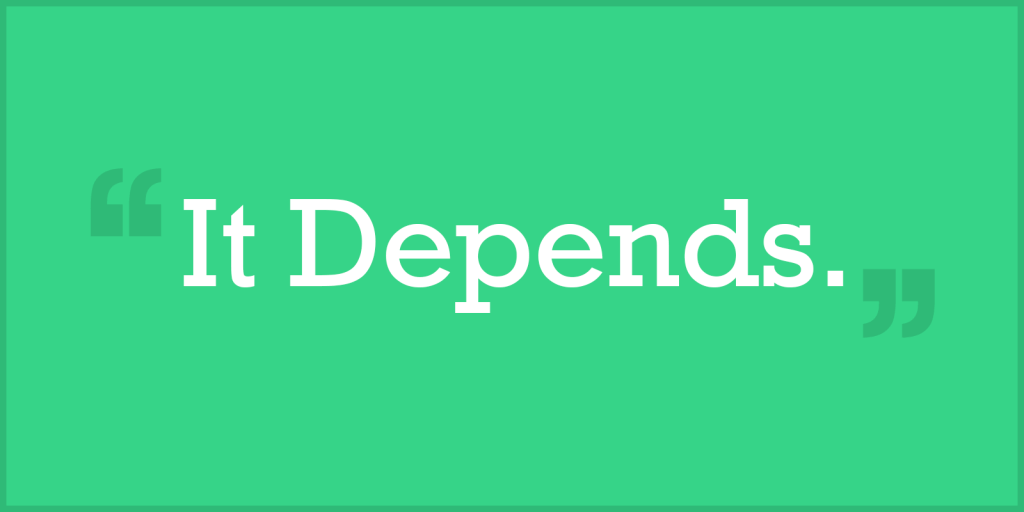 While this is never the answer anyone wants, it's an important moment of education.
When shopping for a new website, many do not understand how they could receive such a wide range of quotes. The freelancer living abroad may charge $500-$1,000 for a website while an agency may start at $5,000 and go as high as $50,000 or more.
If you've never been through the website building process, it's easy to get intimidated and even confused as to how you could receive such a vast range of quotes.
This by no means is a thorough guide on the breakdown of your website cost, but it can offer an introduction to costs you expected and other costs you may not have considered.
Make sure you take a look at our infographic at the end of the article.
Why are websites so expensive?
To answer this question, you need to understand the process of building a website. Becoming familiar with the necessary ingredients to build a website can help you budget properly, invest in what matters most to your organization, and – perhaps most importantly – find the right team to do the job.
[nnr_quotables text="'It Depends.' – How Much Does a Website Cost #Infographic" platform="twitter" layout="box" style="color" button_text="Tweet!"]
Here are a few quick tips, followed by an infographic below.
1. Development is not the only cost
Although roughly 70% of the budget for a new website is development costs, there are several other costs that should not be overlooked. At the very least, you'll need to buy a domain name (URL) to direct visitors to. You'll also need web hosting and site maintenance that meet your specific needs. For example, when running an online store, there are many hosting options, depending on your type of eCommerce business, you'll need to decide which works best for you in features and price. Here are some of the best eCommerce platforms for small businesses.
Protip: It may be wise to buy multiple variations of your domain name to ensure that typos don't cause a user to get lost along the way. There are definitely worse things that can happen though, like when someone put up a fake Bloomberg website to play with stock prices. Better to be safe than sorry.
Don't forget design! If you've decided you want a custom designed site instead of a template, you'll need a web designer to mock and design it before the developer actually creates it. Design budgets easily eat into 20-25% of the budget and can dictate the course of the entire project.
2. Agencies cost more
If you're just starting off, you probably don't need a fully custom site. We always recommend starting with a basic DIY WordPress theme or hiring someone to do this for you for $500-$1000.
In a nutshell, agencies typically have higher costs because there are more people working on your project. Often, for one website project there will be at least one person dedicated to design, project management, testing, and development – sometimes multiple people for each. For larger projects, it's not uncommon to bring in SEO experts, UX designers, and digital marketers to ensure the website plan is completely thought out before a single line of code is ever written.
These extra people and processes lend themselves to delivering a thorough solution and shouldn't be compared to freelancers on price alone.
3. Don't forget the extra details
Two websites with identical content may perform radically differently. Ask the development shop you're working with whether or not they're ensuring your website works properly on all mobile devices – especially now that Google penalizes mobile search results for non-responsive websites.
Will the site be mobile responsive?
Will the development team take on migrating content?
Will they help you install and configure your new website so it's live?
Does it integrate with your existing email and lead nurturing platforms & processes?
How easy will it be to add new content to the site without their help?
Don't forget that your website is more than a static advertisement for your business; it needs to seamlessly work with your business long after the project is over.
Often times you're relying on your potential website development partner to help guide you here, but you need to make sure you ask the right questions to make sure you are managing expectations on both side.
4. Hourly vs. Fixed
Fixed rates make it easier to budget, but often limits the number of revisions you can make. If design and user experience are important to you, you'll likely want to iterate multiple times on the website incorporating user feedback along the way. Make sure your contract accommodates design revisions or you may incur additional costs.
You can also consider breaking up design into an hourly contract while development of the site remains as a fixed project.
Typically, a fixed rate project is the best choice. If the development team goes over their budgeted time, you will not incur any more costs. If they finish early, you get your website sooner. Fixed budgets are a win-win for both parties.
Final Thoughts
Now more than ever, your website is becoming the cornerstone of your business. When you build it, you need to be 100% certain that the team you've chosen is up to the task.
The project's cost is always going to be tricky. In short, you get what you pay for. It's better to have over-spent on a website that absolutely meets your expectations than spending too little and receiving a website that doesn't work for you – and then have to go through the entire process all over again (with less budget)!
Share this Image On Your Site
If you like what you see, please feel free to embed the infographic on your site with the code below. Don't forget attribution!
—————————————————————————————————
Are you an Amazon Seller? Download our Free Amazon PPC Management Guide